And I'm desperate for you……
There is a truth that I think the church is missing today, and it's taken me a while to get it down to a sentence, but I think I'm ready to take a shot.
You cannot understand desperation until you have been desperate.
It's that simple. You can sing about it, read about it, watch it, study it- whatever the heck you want to do, but you cannot understand it until you have felt it. And chances are, if you're reading these words, you've never felt it like the people I'm about to describe to you.
On Friday afternoon, January 18, 2008, at 3 p.m., about 30 other Lee students and myself piled into cars, trucks, and vans and headed to the city of Atlanta about 2 and 1/2 hours away. We were bored of staying at an empty school for another weekend, we had been promised 10 hours for our service credit, whatever the reason- we were now the ATL version of Lee's Urban Outreach, a two day trip to assist the SafeHouse of Atlanta, GA. And we were completely unprepared.
My car arrived at the shelter a little later than most (still at least an hour before anything would begin happening), and already a group of maybe 70-80 homeless individuals surrounded the building.
"Just mingle," our hosts told us. "Just talk to the people." I headed inside to see if I could help with something that didn't require any comfort loss. That's the helps ministry right?
We found out soon enough that the way it worked, the way they distributed food to the homeless, was a meeting first- singing, sermon, food. Ok, I thought, I get it- I've seen forced meetings before. The people understand, we understand- sit quietly, you'll get your food.
The people didn't understand.
Lee students lined the back of the meeting hall, close to 150 homeless in chairs in front of us, and the first chords of "Open the Eyes of My Heart Lord" started to fill the room. And just as I started to clap, to provide some support to the 3 leading the singing- a man in the first row beat me to it. And then another man about two rows back stood up and began belting out every single word. And another man over by the piano started singing and swaying, looking for all the world like he belonged on the front pew of a thousand member choir. With that, about 75% of the crowd stood to their feet- and God showed up. "You Came From Heaven to Earth" had the same effect, and I found myself simply listening to one hundred and fifty hungry voices sing to a Maker that they did not blame. I started to draw parallels between each person in that audience to someone I knew.
"From the earth to the cross, my debt to pay…."
The woman in the second row with a crossword puzzle- my mom and her sudokus…
"I'm so glad you came to save us…."
The man in an oversized coat, a beanie, and pants older than he was- an assistant pastor at our church….
I was so wrapped up in my thoughts, I never noticed when the key changed. And suddenly I realized that everyone was focusing on singing the words. These people who have absolutely nothing but closed eyes and raised hands started singing in voices I hope I never forget.
"This is my daily bread,
This is my daily bread,
Your holy word, living in me"
"And I-I-I'm desperate for you,
And I-I-I'm lost without you."
And there was that word. Desperation. These people, desperate for food, desperate for work, desperate for their families and lives back- these people knew exactly what it was they were singing. They knew exactly what the words of the song entailed. And they sang them anyway. They sang to a God, their God, about their desperation for Him. Not what He could give them- but Him. They had been handed life's worst, they had fallen on the hardest times the city could deal them, and here they were, faces turned towards a God they leaned upon. A girl from our group got up and spoke about how she had turned from drugs and gotten her life back- and not once did they tell her she was out of her place, that she was delaying the dinner. When she started to cry, every side of the room echoed with shouts of encouragement, with "Amens!," with "Preach!" When the leader of the SafeHouse got up and spoke about his own life, and about their dependence on God, there were no shouts of derision or shoutdowns. Now please- do not think I'm as naive as to think there were not those who knew an outburst of anger would put them at the back of the line- but please prove to me how those same people felt compelled to push him to preach longer, to pray harder? These people knew that God had shown up, and they wanted Him.
The next step of our night was to pray, and here's where my view clicked into place. The first man I got to, John, looked me in the eye, smiled..
..and told me he wanted the Holy Spirit with understanding.
And I almost cried on John. John was a person- a real live person- and I'm only sad that it took a trip to Atlanta to make me realize that. He has dreams, he has 40 some odd years of life's memories to sort, and he is somewhere right now, walking down some street, and he will live on. I passed into a 10 minute window of John's life, and we both moved on. But it's just that. We. Both. Moved. On. John moves, John breathes- and John lives. The Least of These is a person.
The next man I prayed with was Joe. Joe wanted his job interview to go well the next week. And Joe wanted his family back. So God, Joe, and Ben believed- and we prayed.
Next were the soup lines, where we handed out bread and soup to the people we had just become family with. And then we did what we should have all done (myself the chief) in the first place. We mingled. We watched as a family arrived late, a 9 month baby in hand, and sat waiting for their turn. Coming last, the rules dictated they go last in line. But the people of the streets had broken too many of my preconceived rules to let this one pass. A man, perhaps 55-60 years old approached the couple with his bowl of soup.
"I want the baby to eat. I'm not that hungry anyways."
Where were the bums? Where were the lazy good for nothings? The job haters? The idiots without drive? I will tell you one thing- they weren't in that soup line. What was in that line was over a hundred people who there, but for the grace of God, go I. Over a hundred people who posses talents society wants, but have been given a raw deal somewhere in life. Over a hundred children of God who worship their Creator every Friday night in the darkness of Georgia's largest city.
Jesus is walking the streets of Atlanta, people. He's tired, He's hungry, and He's homeless.
Find Him.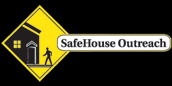 Fix the World